The ULEZ (Ultra Low Emission Zone) scrappage scheme is a government incentive aimed at helping drivers in London to scrap their old, polluting cars and upgrade to a newer, greener model. The ulez scrappage scheme was launched in April 2019 and is available to drivers who own a pre-Euro 6 diesel or petrol car, van, or minibus that was registered before 1 September 2015 and is registered to an address within the ULEZ area.
Under the scheme, drivers who meet the eligibility criteria can receive a £2,000 grant towards the costs of replacing their vehicle with a new car that meets the ULEZ emissions standards, if the new car is registered to an address within the ULEZ area. Alternatively, they can receive a £1,000 grant towards the cost of buying an approved used car, or a £1,500 grant towards the cost of installing a cleaner replacement engine or retrofit technology in their existing vehicle.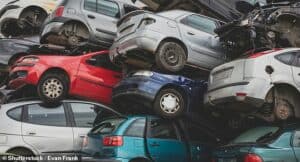 Image Source: Google
The scheme is designed to encourage drivers to switch to cleaner, greener cars. Replacing older, more polluting cars with newer, more efficient ones can help to reduce air pollution, improve air quality and reduce health risks in London. The scheme is part of a wider government effort to tackle air pollution in the capital and promote the uptake of low and zero-emission vehicles.
In conclusion, the ULEZ scrappage scheme is a welcome incentive for drivers in London to upgrade their cars to greener models. The scheme provides financial assistance to help drivers switch to cleaner, more efficient cars, which can help to reduce air pollution in London and improve air quality.